Wife of Declaration Signer William Williams
Mary Trumbull was born on July 16, 1745, in Lebanon, Connecticut, the second daughter of Jonathan Trumbull, Royal Governor of Connecticut, who was the only Colonial governor to remain true to the cause of the Colonies. He served as governor in both a pre-Revolutionary colony and a post-Revolutionary state, and patriots from all parts of New England came to consult with him and lay plans for future action. Trumbull was in constant correspondence with Samuel Adams and other patriots of Massachusetts, and the confidant and adviser of General Washington.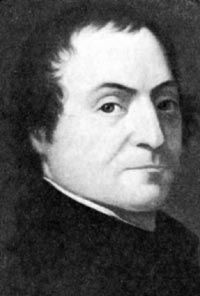 William Williams
Mary Trumbull was also the sister of patriots Jonathan, Jr. and Joseph Trumbull and of the painter John Trumbull, daughter of Connecticut governor Jonathan Trumbull, (Sr.), and great-great-great-granddaughter of John Alden and Priscilla Mullins, was also a third cousin once removed of Patriots John Adams and Oliver Wolcott.