Posted by Maggie MacLean 10.18.2016
Underground Railroad in a Border State
Along with the earliest legal references to slavery in Maryland in the 17th century, there were attempts to control runaway slaves through legislation. Acts of self-emancipation made slaves "fugitives" according to the laws of the time. The abolitionist movement that began in the 1830s and its Underground Railroad focused the nation's attention on slavery to a much greater degree than earlier attempts to end the institution.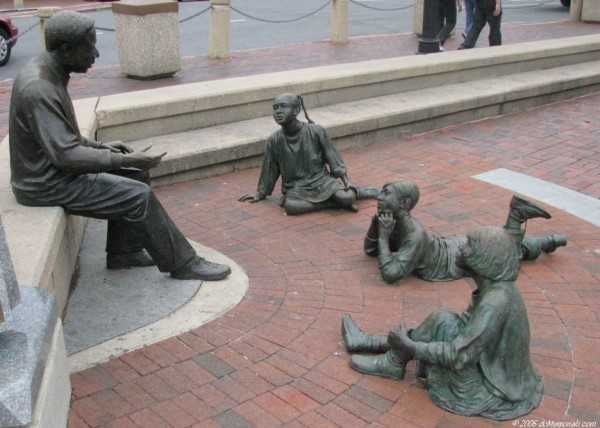 Image:
Kunta Kinte - Alex Haley Memorial
Annapolis, Maryland
Ed Dwight, sculptor
The inscription reads:
To commemorate the arrival in this harbor of Kunta Kinte, immortalized by Alex Haley in Roots, and all others who came to these shores in bondage and who by their toil, character and ceaseless struggle for freedom have helped to make these United States.