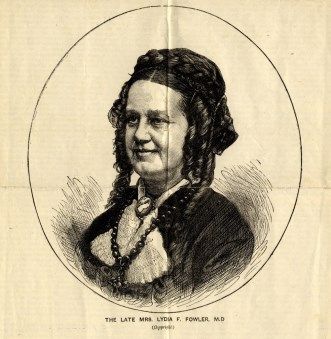 Pioneer Doctor and Women's Rights Activist
Dr. Lydia Folger Fowler was a pioneering American physician, the second woman in America to earn a medical degree, the first American-born woman to receive an American medical degree and and the first woman professor at an American medical school. Her many-faceted career was spent in medicine, lecturing, writing, and activist for women's rights.
Lydia Folger was born on Nantucket, Massachusetts May 5, 1822 to Gideon and Eunice Macy Folger, a historic Massachusetts family descended from
Benjamin Franklin
, and her famous cousins - women's rights activist
Lucretia Mott
and astronomer
Maria Mitchell
. Lydia grew up on Nantucket and was educated in the local schools, and Wheaton Seminary in Norton, Massachusetts, where she taught from 1842 to 1844.