Founder of the First Public Kindergarten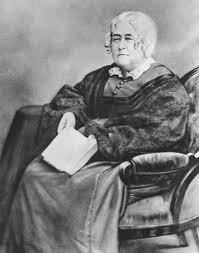 Elizabeth Peabody (1804–1894), the oldest of the three Peabody sisters of Salem, was one of the most important women of her time. She was an educator and education reformer who opened the first kindergarten in the United States. Long before most teachers, Peabody embraced the premise that children's play has intrinsic developmental and educational value.
Her sisters were painter Sophia Peabody Hawthorne, wife of author Nathaniel Hawthorne and writer Mary Peabody Mann, wife of educator Horace Mann. Elizabeth Peabody spent her early years in Salem, Massachusetts, and was drawn to the world of education and ideas early in life.
Peabody was born in Billerica, Massachusetts on May 16, 1804, the daughter of Nathaniel and Elizabeth Palmer Peabody, a school teacher. Nathaniel Peabody was a teacher who entered the medical profession about the time Elizabeth Palmer Peabody was born, and became a pioneer in dentistry, but he was never financially secure.
Career in Education
Elizabeth Peabody's most lasting impact was as a teacher and educational reformer. She owed the development of her educational outlook primarily to her mother, Elizabeth Palmer Peabody, who taught school at home in order to supplement the family income. Young Elizabeth eventually served as her assistant there.
Mrs. Peabody embraced the notion that each child should receive training appropriate to his or her innate capabilities. From this point of view, education is a matter of drawing out, not imposing, knowledge. The curriculum followed by Mrs. Peabody to accomplish this end consisted of language, literature, theology, philosophy and history.
Miss Peabody was educated under such a curriculum, which established her sense of what should be taught to children. In her own career as a teacher, Miss Peabody in turn never sharply distinguished between spiritual and intellectual development. For her, as for her mother, education was not an accumulation of facts but rather a life-long process that developed the whole person.
Elizabeth Peabody started her own school in Lancaster in 1820. After 1822 she lived primarily in Boston where she opened another school. In Boston she also studied Greek with a young Ralph Waldo Emerson as her tutor. He refused payment for his services as a tutor, and they became friends. Peabody also attended lectures at Harvard, though as a woman, she could not formally enroll there.
In 1823, Elizabeth's younger sister Mary took over the school, and Elizabeth went to Maine to serve as teacher and governess to the children of the Vaughan and Gardiner families. There, she studied with the French tutor and improved her skill in that language. Mary joined her in 1824. They both returned to Massachusetts and in 1825 opened a school in Brookline, a popular summer community. None of her schools survived due of lack of enrollment and financial problems.
One of the students in the Brookline school was Mary Channing, daughter of Unitarian minister William Ellery Channing. Peabody had heard his sermons when she was a child, and had corresponded with him while she was in Maine. For almost nine years, Elizabeth served as a volunteer secretary to Channing, copying his sermons and getting them ready for publication.
From 1826 through the early 1830s, Channing also served as the Peabody's mentor, helping her to broaden her reading and to think seriously about theology, literature, education and reform. Channing often consulted her while he was writing his sermons. They had many long conversations and she studied theology, literature and philosophy under his guidance.
In 1826 sisters Mary and Elizabeth Peabody moved to Boston to teach there. In her teaching, Elizabeth began to focus on teaching history to children – and then began to teach the subject to adult women. In 1832, the Peabody sisters closed their school, and Elizabeth began private tutoring. She published a few textbooks based on her own methods.
Elizabeth also started a "historical school" for women, believing that study would lift women out of their narrowly defined role. This project began with lectures, and evolved more into reading parties and conversations by 1832. These sessions consisted of reading, lecture and dialogue on a particular topic, such as ancient history. This interactive process was an early form of continuing education, and Margaret Fuller later capitalized on the technique.
Elizabeth Peabody also became a writer and a prominent figure in the Transcendentalist movement. Transcendentalism was a philosophical movement that developed in the 1830s and 1840s in New England as a protest to the general state of culture and society. Among the transcendentalists' core beliefs was the inherent goodness of both man and nature. Transcendentalists believed that society and its institutions – particularly organized religion and political parties – ultimately corrupted the purity of the individual. They had faith that man is at his best when truly "self-reliant" and independent.
The major figures in the movement were Ralph Waldo Emerson, Henry David Thoreau, Margaret Fuller and Bronson Alcott. Other prominent transcendentalists included Louisa May Alcott, William Ellery Channing, James Freeman Clarke, Walt Whitman, Theodore Parker, George Ripley and Emily Dickinson.
From 1834 to 1836, Peabody worked as assistant teacher to Bronson Alcott at his progressive Temple School in Boston, where he applied his radical Socratic teaching techniques. Since Peabody's thoughts on education coincided to a remarkable degree with Alcott's, their collaboration started out auspiciously. Peabody taught for two hours each day, covering Latin, arithmetic and geography.
When Alcott sought to publish Conversations with Children on the Gospels in 1836, Peabody objected. More sensitive to issues of propriety than Alcott, she felt that he came dangerously close to discussing the facts of life with his students. When Alcott refused to modify or withdraw Conversations, Peabody broke her connection to the school. Consequently, parents withdrew their children, and the Boston school folded with Alcott all but bankrupt.
More significantly Peabody was to suffer a more enduring loss of acceptability as a teacher because of her association with the controversial Alcott. Understanding that her association with him would make it impossible to gather students for a new school of her own, she retreated to her family's home in Salem for several years. She published Record of a School, outlining Alcott's philosophy of early childhood education.
Miss Peabody opened the West Street Bookstore in Boston (1839-1850), which became a gathering place for the intellectual community of Boston, including the Transcendentalist circle and Harvard professors. The store also became a lending library with volumes of foreign literature and philosophy. Elizabeth, Mary, their parents and their surviving brother Nathaniel lived upstairs.
Peabody loved being at the center of intellectual ferment, and later wrote about what it had meant to her:
I had… a Foreign Library of new French and German books, and then I came into contact with the world as never before. The Ripleys were starting Brook Farm, and they were friends of ours. Theodore Parker was beginning his career, and all these things were discussed in my bookstore by Boston lawyers and Cambridge professors. Those were very living years for me.
Margaret Fuller's Conversations were also held at the bookstore, the first series starting November 6, 1839. At the sessions women engaged in high-level intellectual and political discussions. Topics were as diverse as fine arts, history, mythology, literature and nature. Fuller served as the "nucleus of conversation," and many figures in the woman's rights movement took part, including Sophia Dana Ripley, Caroline Sturgis and Maria White Lowell. Peabody also provided an early forum for women lecturers such as Harriet Martineau.
Elizabeth's sister Sophia married Nathaniel Hawthorne in 1842; and sister Mary married Horace Mann on May 1, 1843. Elizabeth Peabody never married.
Moreover, Peabody was probably the first female book publisher in the United States. Among the titles issued under her name on her own printing press were Dr. William Ellery Channing's Emancipation (1840), Nathaniel Hawthorne's Grandfather's Chair, Famous Old People and Liberty Tree (1841), two of the four volumes of the Transcendental periodical The Dial (1842 and 1843), and the short-lived Aesthetic Papers (1849), which included the first appearance in print of Henry David Thoreau's Civil Disobedience.
Miss Peabody was also a gifted linguist, familiar with some dozen languages, and a prolific writer on education, reform, language, history and art. For a time, she was also business manager of The Dial, the journal of the Transcendentalists. In 1843, she noted that the journal's income was not covering the cost of printing and that subscriptions totaled just over two hundred. In 1844 the magazine published Peabody's translation of a portion of the Lotus Sutra from French, which was the first English version of a Buddhist scripture. The Dial ceased shortly thereafter in April 1844.
Peabody closed the bookshop in 1850, shifting her attention back to education. She spent a decade of her life championing Joseph Bem's novel system of teaching history through color-coded chronological charts. Between 1850 and 1860, Peabody drew and colored these charts and traveled the country trying to persuade public schools to use them. In 1850, she published The Polish-American System of Chronology and an accompanying volume of blank charts. These efforts were largely unsuccessful, however.
By 1859, Peabody was ready to take up the most significant educational work of her life. In that year, she learned of German educator Friedrich Froebel, when Carl Schurz sent her a book by Froebel. Froebel had worked with very young children and formulated an approach based on organized play, the use of the hands and the senses, and involvement with nature. He also stressed that discipline should not be based on force or fear. This fit well with Elizabeth's interests in education and young children.
In 1860 Elizabeth Peabody opened the nation's first public kindergarten – on Boston's Beacon Hill. In order better to understand Froebel's principles, she traveled to Europe in 1867, and again in 1871. The first trip marked a turning point for her. By the time she returned, she had decided to devote the rest of her life to writing and lecturing on the kindergarten and to training kindergarten teachers.
Late Years
Elizabeth Peabody was largely responsible for the spread of the kindergarten movement in America. With missionary zeal, she wrote and talked with people in positions of power around the country, and wrote scores of articles and several books on the kindergarten. Through her own kindergarten and as editor of the Kindergarten Messenger (1873–1877), Peabody helped establish kindergarten as an accepted institution in American education.
Between 1879 and 1884, Miss Peabody attended and lectured at Bronson Alcott's Concord School of Philosophy, another experiment in adult education. Her writing during that time reveals her connections to some of the most important thinkers of her time: Reminiscences of Rev. William Ellery Channing (1880) (whose Unitarian church in Boston she attended) and A Last Evening with Allston (1887) (the painter Washington Allston who admired and encouraged her sister Sophia as an artist).
The extent of her influence on the kindergarten movement is apparent in a statement she submitted to Congress on February 12, 1897, in support of free kindergartens:
The advantage to the community in utilizing the age from 4 to 6 in training the hand and eye; in developing the habits of cleanliness, politeness, self-control, urbanity, industry; in training the mind to understand numbers and geometric forms, to invent combinations of figures and shapes, and to represent them with the pencil – these and other valuable lessons… will, I think, ultimately prevail in securing to us the establishment of this beneficent institution in all the city school systems of our country.
In her later years she continued to be involved in a variety of reform activities including women's suffrage, world peace and Native American rights. She was sometimes ridiculed for her naive altruism, as when she raised money for Princess Sarah Winnemucca, a Native American Paiute woman, to build schools for her people. After she had supported Winnemucca for six years, the schools were only being started and the Princess was unable to account for the expenditure of the funds.
For the next few years Miss Peabody was largely confined to her bed but still continued her projects and crusades for just causes, and was also prominent in numerous works of philanthropy.
The company Peabody kept in her lifetime has tended to eclipse her significance and contributions. And yet, she outlived all of the key figures connected with Transcendentalism, effectively extending the active influence of the movement almost to the turn of the 20th century.
Elizabeth Peabody died January 3, 1894, at Jamaica Plain, Massachusetts at age 89. She is buried at Sleepy Hollow Cemetery in Concord, Massachusetts.
After her death in 1894, Peabody's friends opened the Elizabeth Peabody House – a combination social service agency and kindergarten in Boston – to carry on her work. The house continues to function today.
Elizabeth Peabody published a number of works, including:
• Record of a School (1835)
• Crimes of the House of Austria (1852)
• The Polish-American System of Chronology (1852)
• Kindergarten Culture (1870)
• Kindergarten in Italy (1872)
• Reminiscences of Rev. William Ellery Channing, D.D. (1880)
• Letters to Kindergarteners (1886)
• Last Evening with Allston, and other Papers (1887)
• Lectures in the Training Schools for Kindergartners (1888)
SOURCES
Wikipedia: Elizabeth Peabody
About.com: Elizabeth Palmer Peabody
Salem Women's Heritage Trail: Elizabeth Peabody
Concord Magazine: Elizabeth Peabody, Transcendental Activist