Founder of the First Mental Asylums in the U.S.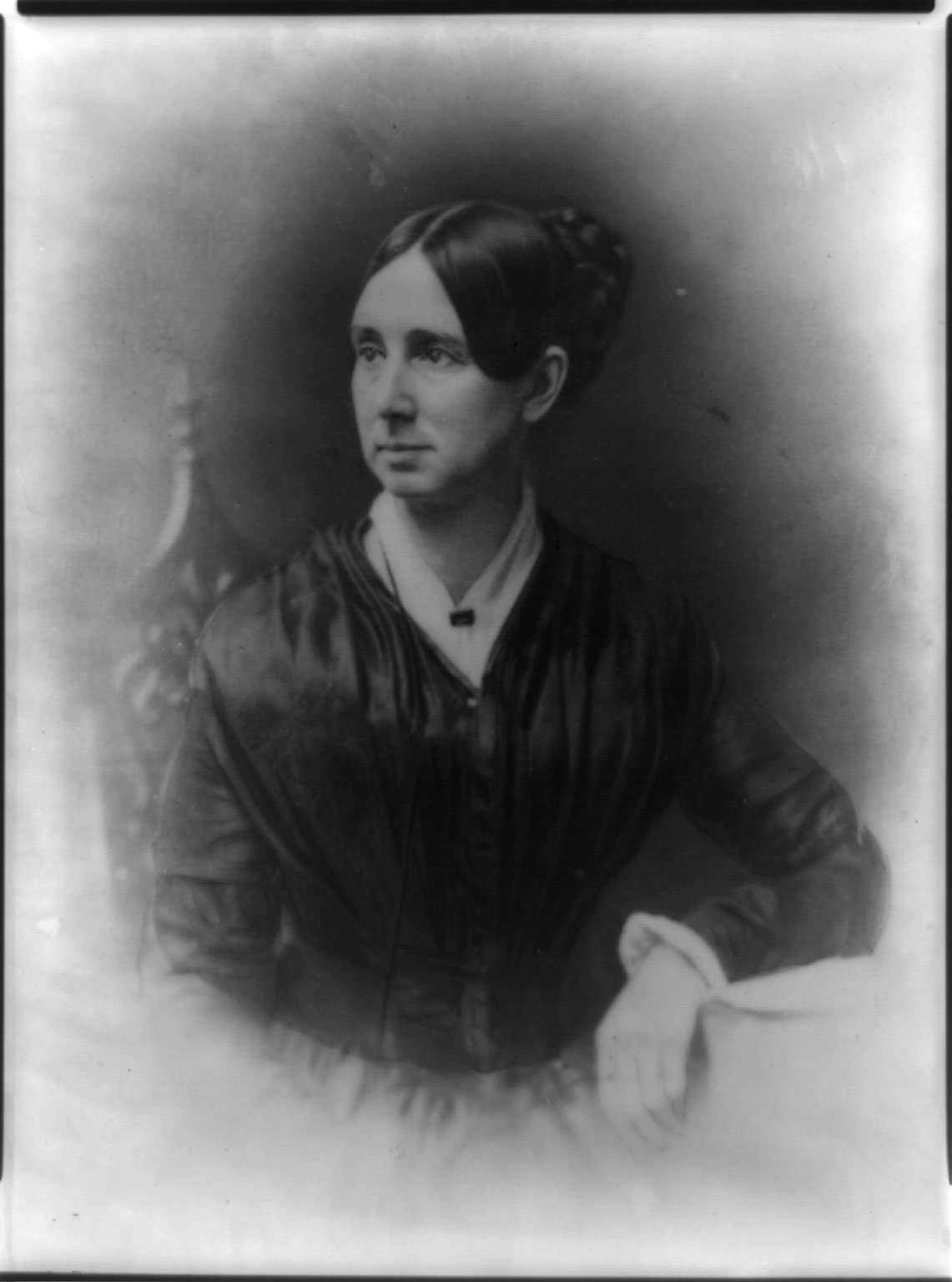 Dorothea Dix was one of the most influential women of the nineteenth century. A noted social reformer, she also became the Union's Superintendent of Nurses during the Civil War. The soft-spoken yet autocratic crusader spent more than 20 years working for improved treatment of mentally ill patients and for better prison conditions.
Early Years
Dorothea Lynde Dix, daughter of Mary and Joseph Dix, was born in the tiny village of Hampden, Maine, on April 4, 1802. Her father, an itinerant preacher and publisher of religious tracts, had married against his parents' wishes. He had left their home in Boston to settle in what was then the wilderness of Maine, on land owned by his father, Doctor Elijah Dix.
Dix's childhood was far from happy. Her mother suffered from mental illness, and her father was an abusive alcoholic, who was away from home much of the time on his circuit riding duties. His wife, Mary suffered from depression and was unable to cope with the daily problems of an impoverished existence, and created a cheerless home for little Dorothea and her little brothers, Joseph and Charles.
Dorothea had to sleep on the attic floor of their small cabin. From the time she was old enough to hold a needle, Dorothea had to sit all day pushing a needle through heavy folded paper stitching religious pamphlets for her father to sell.
Almost the only bright spots in Dorothea's early life were the visits with her beloved Grandfather Dix. He was murdered when she was only seven years old; yet memories of those good times never faded. Her parents moved away from their home in Hampden only to exchange it for another just as drab in Worchester, Massachusetts.
At the age of twelve, Dorothea's grandmother, whom she is named after, agreed to let Dorothea come live with her in Boston. The elderly Mrs. Dix was stern and demanding, but she took her young granddaughter in and saw to her education and training. Dorothea was an avid reader and a fast learner.
While living with a great aunt in Worchester, Dorothea opened a school for small children at the age of fourteen, and soon established a reputation as a capable teacher and a strict disciplinarian. At the age of nineteen, she opened a more formal school for older children in a building on her grandmother's property in Boston.
Her devotion to her work caused a beau, whom she planned to marry, to turn away from her. It was too unladylike, he said. He married someone else, and broke Dorothea's heart. She never had a relationship with a man again, and gave all her love to society's outcasts. Although Dorothea's health wasn't robust, she worked hard teaching and writing children's books.
Independent Woman
The school gave Dorothea a source of income that allowed her to support her widowed mother and to bring her two brothers to Boston to live. Dorothea suffered from intermittent attacks of what was then called lung trouble and depression. She collapsed completely in 1836, and was forced to close her school. Throughout most of her life, only sheer determination overcame the frequent illnesses caused by her lung condition.
Later that same year, she sailed for Europe to get a complete rest, but upon arriving in England, Dorothea fell ill again. She was fortunate to be taken care of by kind English friends, who nursed her back to health.
William Rathbone III, a humanitarian, entertained a number of well known people like Elizabeth Frye, a prison reformer, and Samuel Tuke, proprietor of the York Retreat for Mentally Disordered. There, Dorothea learned new theories of caring for the insane, such as moral treatment, seclusion from family and society, less use of mechanical restraints, and useful tasks to keep the patients busy.
Both her mother and grandmother died while Dorothea was in England, and when she returned to Boston in 1838, her way of life changed significantly. Her grandmother had left her with a comfortable independent income, and for the next few years, she slowed the pace of her life by visiting with friends and traveling.
Advocate for the Mentally Ill
In 1841, Dorothea began her life's work of advocating for better treatment of the insane. Superstition, fear, and a total lack of understanding of mental illnesses and effective methods for their treatment, found the mentally ill almost universally avoided. They were locked up at home or in local prisons or poorhouses — often under conditions worse than those for the criminals who might be confined with them.
Dorothea Dix traveled from state to state – by train, coach, carriage, and river boat – systematically gathering facts which she could use to convince those in authority of the need to improve the care of the mentally ill. The first state hospital built as a result of her efforts was located at Trenton, New Jersey. Eventually, St. Elizabeth's Hospital was established in Washington, DC, for the mentally ill.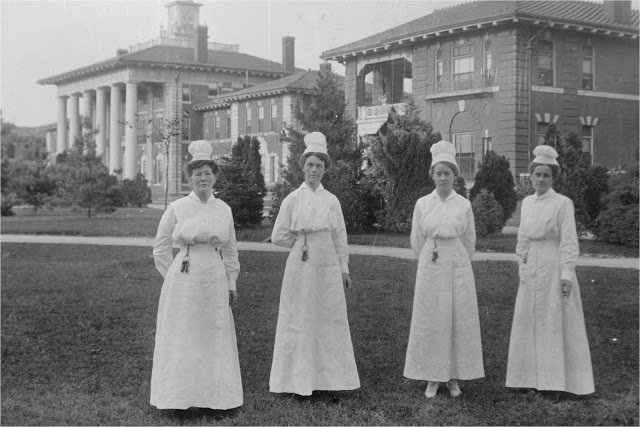 Founded in 1852, largely through the efforts of Dorothea Dix, pioneering advocate for people living with mental illnesses. It opened in 1855 as the Government Hospital for the Insane, and rose to prominence during the Civil War when it was converted temporarily into a hospital for wounded soldiers.
The Civil War
A week after the attack on Fort Sumter, Dorothea Dix, at age 59, volunteered to form an Army Nursing Corps. She was made Superintendent of Nurses for the Union Army. Though in poor health, she missed not one day's work. She organized hundreds of women volunteers into a nursing corps, established and inspected hospitals, and raised money for medical supplies.
This proved to be a period of struggle and frustration in trying to get women's roles in medicine recognized. Battling the prevailing stereotypes, Dix tried to ensure that her ranks not be filled with flighty and marriage-minded young women, by only accepting applicants who were plain looking and more than 30 years old. Dix implemented a dress code of modest black or brown skirts and forbade hoops or jewelry.
Even with these strict requirements, more than 3,000 women served as Union army nurses. Called Dragon Dix by some, the superintendent was stern and brusque, clashing frequently with the military bureaucracy and occasionally ignoring administrative details. Yet, army nursing care was markedly improved under her leadership, and she was able to obtain medical supplies from private sources when they were not forthcoming from the government.
Not long after the war, Dorothea resumed her travels once again, actively aiding in the rehabilitation of facilities for the mentally ill in the southern states that had been neglected or damaged during the war. The years passed and her work never slowed until she fell ill in 1881.
Late Years
At the age of 80, she retired to a private apartment set aside for her at the New Jersey State Hospital, the first of the hospitals that she had helped establish. As an invalid during the last six years of her life, she continued to write letters from her bed to support her crusade for the mentally ill.
Dorothea Lynde Dix remained there until her death on July 17, 1887, at the age of 85. She was buried in Mount Auburn Cemetery in Cambridge, Massachusetts. She was inducted into the National Women's Hall of Fame in 1979.
SOURCES
Wikipedia: Dorothea Dix
Dorothea Dix: Social Reformer
Dorothea Dix Begins Her Crusade
Dorothea Dix: Superintendent of Union Nurses