Widow of Gettysburg
I find it quite interesting that the commanders-in-chief of the armies at Gettysburg, Confederate General Robert E. Lee and Union General George Gordon Meade, chose the homes of widows as their headquarters during the battle.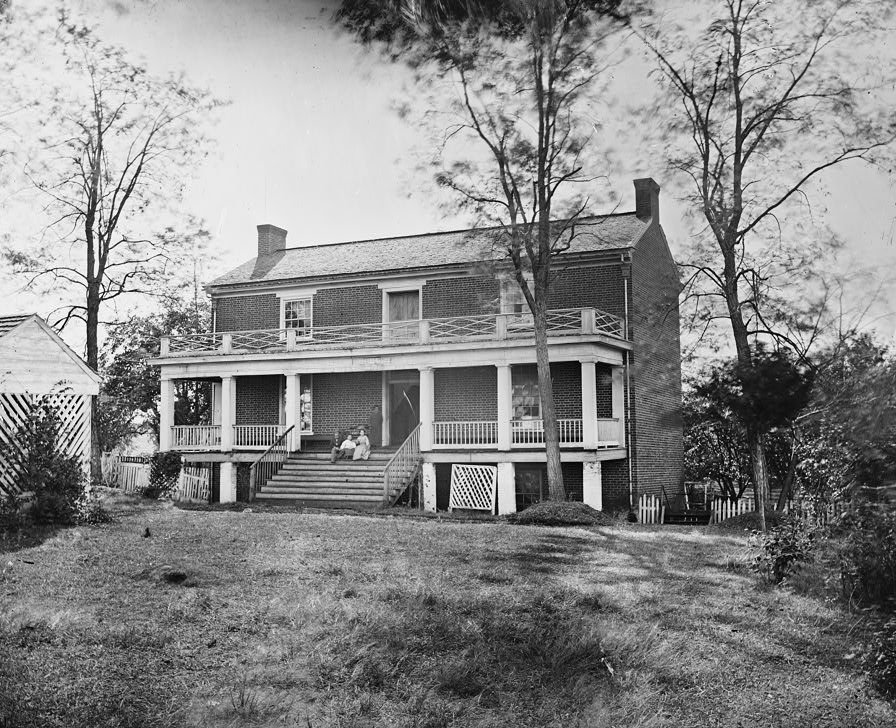 Lee's Headquarters House

On July 1, 1863, General Robert E. Lee established his personal headquarters at a stone house on the Chambersburg Pike, just outside of town. The house was owned by Thaddeus Stevens, a Pennsylvania congressman and statesman. Lee's staff chose that house not only because of this close proximity to the center of the Confederate line, but also because the house's thick walls afforded the General some physical protection from artillery shells.
Lee's headquarters tents were set up in an apple orchard across the road, where the commanding general put together his battle plans for the following day with General James Longstreet, and sent a courier to General Richard Ewell with a message not to attack the Union army's right until he could hear the sound of Longstreet's artillery to the south.
Mary Long Sell Thompson
Built in 1834, at the time of the battle the stone house chosen as General Lee's headquarters was the residence of Mary Long Sell Thompson, who was known by the residents of Gettysburg simply as the 'Widow Thompson.'
Mary Long was born to German immigrants in York County, Pennsylvania. She married Daniel Sell on November 12 1793, and they had three daughters by him, Eliza, Hannah and Mary Jane. Daniel died in 1822, right before Mary Jane was born.
Mary then married Joshua Thompson, who was younger than she. She declared him a habitual drunkard in court in 1841, and there is no further mention of him.
She was an active abolitionist, Her home, just outside of Gettysburg, was used as an overflow house for runaway slaves when the other Underground Railroad homes were full. She was a good friend of Thaddeus Stevens, who was also an abolitionist.
Mary wasn't excited about having her house occupied by Confederates, but she said that Lee was a gentleman, who sat in a chair near the window reading his Bible. But she complained bitterly of the "robbery and general destruction of her goods by some of his attendants."
Throughout the battle, Lee and many other Confederate officers used the Thompson house. Mary cooked for the soldiers, and they sometimes ate meals there. The soldiers took the door off the house to use as a map table. Lee slept outside in a tent, as was his custom.
The Kind General
As the battle raged outside, Mary and her daughter-in-law with two small children had retreated to the cellar for protection, because of the danger of cannon balls and bullets entering through the windows. General Lee gave them a note for safe passage through the city, and they left to stay at another daughter's house in town.
After the battle, Widow Thompson's returned to find that her house was being used as a hospital, and everything in it and around it was destroyed. Yet Mary and her adult daughters nursed the wounded there and at various hospitals in town.
Mary Long Sell Thompson died in 1873 of consumption and is buried in the famous Evergreen Cemetery, where President Abraham Lincoln gave the Gettysburg Address.
SOURCES
The History of the House
Mary Long Sell Thompson