Civil War Nurse from Tennessee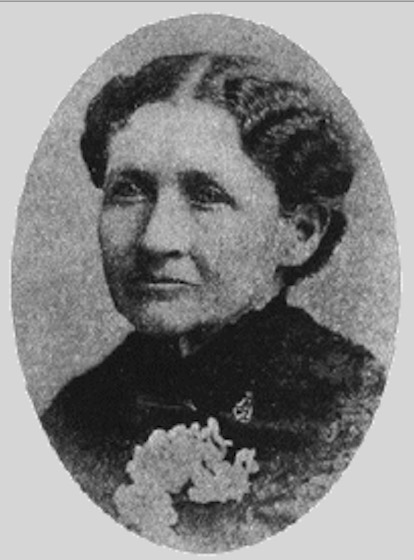 During the Civil War years, widow Ella Palmer basically gave up her own life to travel wherever sick and wounded Confederate soldiers needed her tender care, with her small daughter in tow. Her selflessness was a testament to her devotion to the Confederacy and the Southern cause.
Ella Palmer was born in Tennessee in 1829. When the Civil War began, she was widowed with a five-year-old daughter. When the Confederate Government asked for help from its citizens, she and her daughter responded to Chattanooga, where they found sick and wounded soldiers lying on the floor in a makeshift hospital, with no blankets to keep them warm.
Palmer gathered all her own worldly goods and returned to that hospital, where she took charge as the head matron. She quickly organized two kitchens and a linen room, and ministered to the sick and dying at all hours. Though the hospital staff had consisted of men only, the surgeons welcomed the widow's help.
While the Battle of Shiloh was raging, Palmer traveled to Corinth, Mississippi and worked tirelessly day and night in a church tending to the sick and wounded. Following this she went to Lauderdale Springs, Mississippi to help the many soldiers suffering from typhoid fever.
During the war, Palmer kept constantly on the move, either because the Union army was near, or another hospital was needed elsewhere. During one of these moves, the male surgeons were planning to leave behind seven wounded soldiers that they believed were near death. Palmer insisted that they be brought along, and got her way, returning six of them to good health.
In Forsyth, Georgia, the hospital tents overflowed with 1,800 sick and wounded. Townspeople were struck by Palmer's devotion to her patients and helped by providing all services and goods needed by the men in gray. They crafted makeshift cots from leafy branches, and cups and dishes from local clay.
Ella's devotion to the soldiers was impressive. During her travel to Auburn, Alabama she was involved in a train accident, andwas injured when the train in which she was traveling went over a trestle. After only three weeks of recovery, she resumed her nursing duties.
At the end of the war, she and her daughter returned to Tennessee, then moved to Colorado in 1873. There she studied mineralogy and became an expert assayer.
Not long before Ella Palmer died on November 7, 1909 at the age of eighty, she discovered gold near Lake City, Colorado.