Civil War Nurse and Educator
Catherine Stratton was born in Richmond Virginia on October 28, 1808. While she was still an infant, her father, James Stratton, an Irish immigrant, fell off a boat and drowned. Catherine was educated in Richmond at the same school attended by poet Edgar Allen Poe and they were playmates.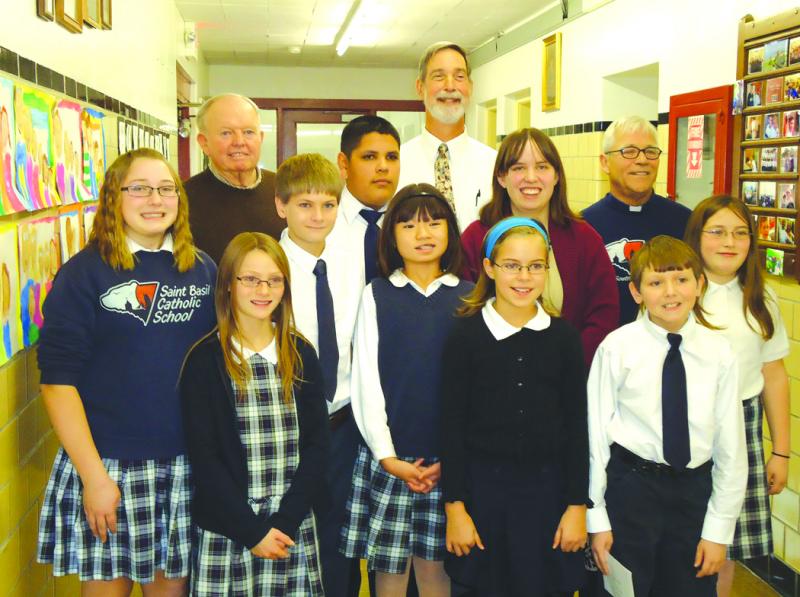 Catherine Stratton Ladd
At the age of 20, Catherine married George Williamson Livermore Ladd, an artist who had studied with Samuel F. B. Morse in Boston. The Ladds first lived in Charleston, South Carolina, where George painted portraits.
It was there that Catherine began to write stories, poems and essays, particularly about art and education. These were published in Southern periodicals, under such pseudonyms as Minnie Mayflower, Arcturus, Alida, and Morna. She was a correspondent for several newspapers and also wrote plays.
The Ladds then moved to Augusta and eventually to Macon, Georgia, where Catherine served as principal of Vineville Academy for three years. During that time, she gave birth to two children, a daughter and a son.
In 1839, the Ladds returned to South Carolina. In 1840, hearing that an unused building that was suitable for a girl's school had become available, the Ladds bought this building. Catherine opened the Winnsboro Female Institute, which became one of the largest and best-known boarding and day schools for young women in South Carolina. The school taught music, art, literature, dramatics, and the social graces.
In 1851 Catherine Stratton Ladd began advocating in the press the encouragement of manufacturing industries and white labor in South Carolina, believing that cotton-growing could not much longer be carried on with profit in competition with the Gulf states.
In 1861, enrollment was at the Winnsboro Female Institute was at one hundred and employed nine teachers when the school had to close because of the Civil War.
Catherine devoted herself completely to the Confederate cause, and she contributed to the design of the Confederate flag. She put aside her pen and took up a needle, and kept the society well supplied with clothing. She was elected president of the Soldiers' Aid Association, and remained in that position until the close of the war.
She spent the war nursing Confederate soldiers, one of whom was her son, Albert Washington Ladd, who was wounded at the Battle of Seven Pines. Her husband George died in July 1864.
In February 1865, Union General William Tecumseh Sherman was marching north through South Carolina. After dark, Catherine and her neighbors watched as their beloved city of Columbia burned in the distance – Winnsboro was on the outskirts of Columbia. Then the country homes began burning nearby, as the Union troops came closer and closer, leaving only brick chimneys and blackened ruins in their wake.
Catherine's daughter wrote:
My mother's house was ordered to be guarded. My father had painted a large, handsome Masonic chart, which stood on an easel in the parlor. When the crack and the snap of the fire was first heard and we could see the red flames leaping upward and house after house succumb, suddenly we noticed a Federal officer ride up to our gate, quickly dismounting, dash into the house, and, securing this chart, hurriedly give orders to some of his men to dig a hole in the garden, place between mattresses and bury it.

Recognizing in this man a member of the Masonic fraternity, mother asked him to follow her, and together they rushed into the already blazing Masonic hall and saved the Masonic jewels. She anxiously and frantically sought the charter, but was prevented from securing it by the smoke and flames, knowing as she did that leaving her own home for only these few moments meant the loss of all her own property, including the literary works of thirty years. We can but say it was only one instance of her entire unselfishness.

The flames roared and crackled and spread with desperate rapidity, devouring everything within reach. Only too vividly can I now recall those terrible scenes. I can still see the glowing blaze which seemed to reach the lurid heavens, hear the cries of terror-stricken women, shrieking children, groans of slaves, all commingled with the taunts and curses of a relentless enemy, who filled with liquors, acted more like demons than human beings.

Swiftly as her feet would carry her, my brave mother put the box containing the jewels in a place of safety and returned to her own house which was by this time burning. The officer ordered his men to carry out our piano, which they did with the loss of one of its legs.
The house burned down to the ground.

Winnsboro Female Institute
One of the largest boarding and day schools for young women in South Carolina.
This house was built in 1830 in the Federal style of architecture with bricks made at a kiln nearby. Large foundation stones and horizontal decorative bars across the facade separating the three floors are made up of the area's fine blue granite. The 17-inches thick exterior walls not only helped seal in heat and absorb radiant heat from the winter sun, but also cooled the interior in the hot summers. It is now home to the Fairfield County Museum.
Catherine could not reopen the Winnsboro Female Institute until 1870. In 1880, she retired to Buena Vista Plantation in Fairfield County, South Carolina, some nineteen miles away. She had been losing her eyesight for some time. By 1891, she was completely blind, but she continued to write poetry.
Catherine Stratton Ladd died at the plantation in January 30, 1899, and is buried at the Presbyterian Cemetery in Salem Crossroads.
While doing my research, I found a story that illustrates her complete devotion to the Confederate cause. A gentleman friend told Catherine Stratton Ladd: "The first time I ever saw you, you were under my father's kitchen looking for old iron vessels to send off to make shells to kill Yankees with." And she replied, "Oh, yes, and I also sent my full set of German tableware to be melted into bullets and my fine telescope to the officers. It was one with which you could see thirty miles."
What an exemplary life!