Posted by Maggie MacLean 8.19.2016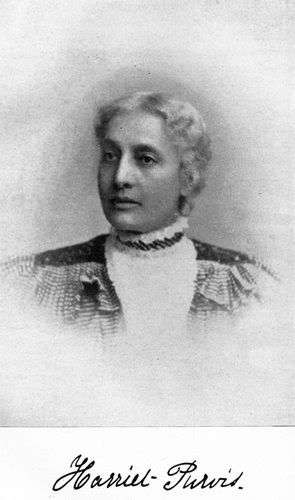 Abolitionist and Suffragist
Harriet Forten Purvis was an African-American abolitionist and suffragist who helped establish the first women's abolitionist group for blacks and whites, the Philadelphia Female Anti-Slavery Society. She fought against segregation and for the right for blacks to vote after the Civil War.
Early Years
Harriet Davy Forten was born in 1810 in Philadelphia, Pennsylvania, the daughter of wealthy African-American inventor and businessman James Forten and educator and abolitionist Charlotte Vandine Forten. Hers was the most well-known black family in the city, who, according to
William Lloyd Garrison
, "have few superiors in refinement, in moral worth, in all that makes the human character worthy of admiration and praise."